A SWOT analysis explains an organizations strengths, weaknesses, opportunities, and threats. This gives a better understanding to where the company stands, what it did to get there, and how it can continue to improve. For a company that is as well-known in Pittsburgh as UPMC, an analysis is a beneficial strategy in order to see how they came to be so well-known and how they will possible do in the future.
Strengths:
UPMC is a large and well established organized. In fact, it is Pennsylvania's largest nongovernmental employer. This ensures stability and a steady stream of revenue as well as more opportunities for advancement. Their 65,000 employees shows steady employment, and more than 25 hospitals means a large amount of resources and assets are already in their name. Currently, UPMC has more than 600 doctor's officers and outpatients sites, allowing many different ways to reach their consumers and to expand their target audience. With this strong foundation, the organization is able to provide nearly $900 million a year to benefit local communities, building strong and loyal relationships. The medical center is also affiliated with the University of Pittsburgh, which helps to expand research, funding, and resources. UPMC is also able to reach out to their target consumers through social media. Their platform includes:
Facebook
Instagram
Twitter
Youtube
Pinterest
LinkedIn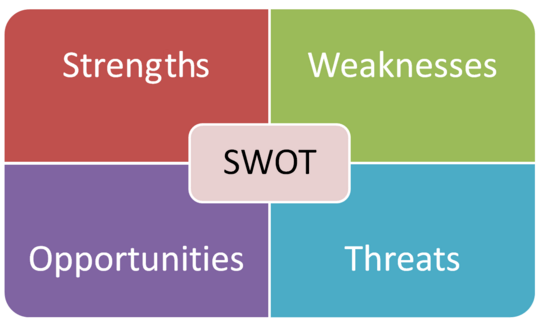 Many other organizations in this field are lacking when it comes to social media, which gives UPMC a great advantage is public relations and advertising. Even with their sturdy history and strong public communications, UPMC's greatest strength would have to be their market segmentation. Health service is a need that will never run out, which means that the medical center's services will always be relevant.
Weaknesses:
Like any organization, UPMC is bound to have limitations. In terms of audience, despite UPMC being Pennsylvania's largest nongovernment employer, the company is only Pittsburgh based. Most Pennsylvanians do not have access to UPMC, which limits the amount of patients they can receive and reduces their target audience. A hospital is also a demanding work environment. Some employees feel overworked and underpaid, as well as not receiving enough benefits. The stress could easily influence work ethic and decrease the quality of service provided and overall satisfaction. Each staff member is accountable for the lives of many different patients. Any who do not feel as if they or a loved one were properly cared for could easily public display a complaint and create a public relations issue. If the issue gets large enough, and not every procedure was followed to code, it could even lead to a legal liability. For instance, experimenting with medical treatments could lead to effective cures, but could also put a patient at risk. The medical center has to account for all laws and regulations while simultaneously satisfying customers.
Opportunities:
Weaknesses can actually prove to be beneficial if an organization understands how to turn them into opportunities. For instance, now that UPMC has a strong foundation in Pittsburgh, they could easily expand across the rest of Pennsylvania, and possibly even other states. This would grow a much wider target audience. UPMC also have many resources that they could easily take advantage of. Their affiliation with the University of Pittsburgh provides a large pool of possible interns and employees, as well as a method of research and study. The organization, however, would not have grown so large if it did not know how to take opportunities already. UPMC is constantly inventing new models of patient-centered care and pushing their own limits.
Threats:
All organizations have potential threats, and the first part of overcoming them is to recognize them. A main threat to any company is competition. There are many other medical centers in Pittsburgh, which means that UPMC has to work extra hard to continue to distinguish themselves. West Penn Allegheny Health System is the second largest health care provider, making them the largest potential threat. This only means that UPMC will have to continually improve before competitive companies can overcome them. An important part of staying in high standing is maintaining strong relationships, which poses another threat to them. Highmark is the largest health insurer in Pennsylvania, and has a complicated history with UPMC ever since their long-standing contract failed to be renewed. This only adds to the competition and challenges that UPMC will have to face.
Resources:
http://www.upmc.com/pages/default.aspx
http://www.upmc.com/about/why-upmc/pages/default.aspx
http://www.beckershospitalreview.com/hospital-management-administration/10-of-the-biggest-rivalries-in-healthcare.html
https://www.indeed.com/cmp/Upmc-Health-Plan/reviews
http://www.onlyinyourstate.com/pennsylvania/pittsburgh/best-hospitals-pittsburgh/
https://www.quora.com/What-are-the-advantages-large-companies-have-over-smaller-companies-disregarding-the-obvious-advantage-of-work-power-For-example-large-companies-can-get-better-deals-on-purchasing-office-supplies-than-smaller-companies
http://www.upmc.com/LOCATIONS/HOSPITALS/PASSAVANT/ABOUT/Pages/default.aspx