Wall to Wall Studios has collaborated with Carnegie Mellon over the years to create several different print initiatives including logos, identity guidelines, viewbooks, search pieces, travel pieces, direct mail, publications & style guides, special event invitations, calendars, fund raising books, posters, advertising, etc. Most notably, W|W designed recruitment booklets for the 2016-2017 school year for the Carnegie Mellon School of Drama and won a spot in PRINT Magazine's Regional Design Annual for the December 2016 Issue.
These recruitment booklets feature bright and bold design work, often including collage elements, beautiful typography and cohesive layouts. Carnegie Mellon is noted for its prestige and innovation, which Wall to Wall Studios emulates in the school's print media design. The booklets and environmental posters feature brilliant and bright colors, yet they do not overwhelm the viewer. They also contain nontraditional promotional fliers for classic works such as Lord of the Flies, the Full Monty, and Much Ado About nothing by William Shakespeare. This combination of modern design to advertise classical plays is somewhat unconventional, yet that is the beauty behind the design. These innovative fliers, along with interesting articles and interviews, grasp the attention of incoming freshman college students searching for their school of choice. By using smart design choices, Wall to Wall Studios is able to hold the attention of possible clients as they admire the high quality print materials and associate them with the high quality education offered at Carnegie Mellon.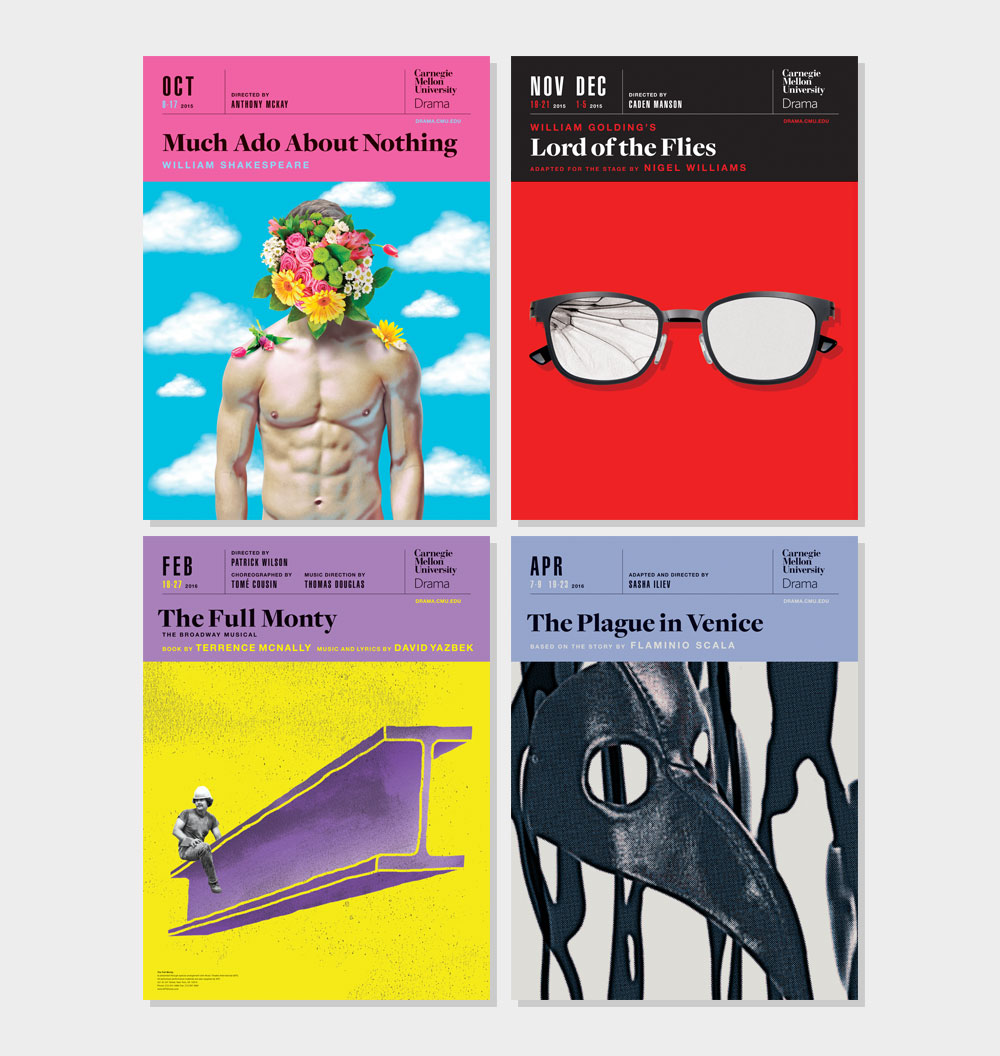 Although not a typical magazine ad campaign, recruitment booklets are basically like little magazines with the sole purpose of advertising one product/service: education at Carnegie Mellon University. These booklets are advantageous over television advertisements and even other regular print magazines because they have high selectivity, as in, they are specifically targeting prospective college students and that is their main audience. It is also important to note that the reproduction quality of recruitment booklets is typically superior to most other print media, as they are printed on high quality paper and distributed to an excitedly curious audience rather than someone who is cranky that their favorite TV program was interrupted by a pesky advertisement. These booklets are physical and long lasting, which is definitely taken into account as they are designed.
Magazine/Newspaper campaigns are still relevant, especially in terms of college promotion. I remember when I was looking for schools, I came across Carnegie Mellon's recruitment booklet for their School of Music. I was so fascinated by the innovative design and high quality print materials that I kept the booklet even though I did not want to attend the school, and I'm fairly certain I've discussed the impressive design work with others. Today as I was researching print media created by Wall to Wall Studios, I realized that they are the ones who designed the pamphlet and I was astounded. The effort they put into designing these recruitment booklets for Carnegie Mellon is admirable. Their print work makes a lasting impression and they understand universal advertising standards, yet they use innovative methods to set their client apart from others.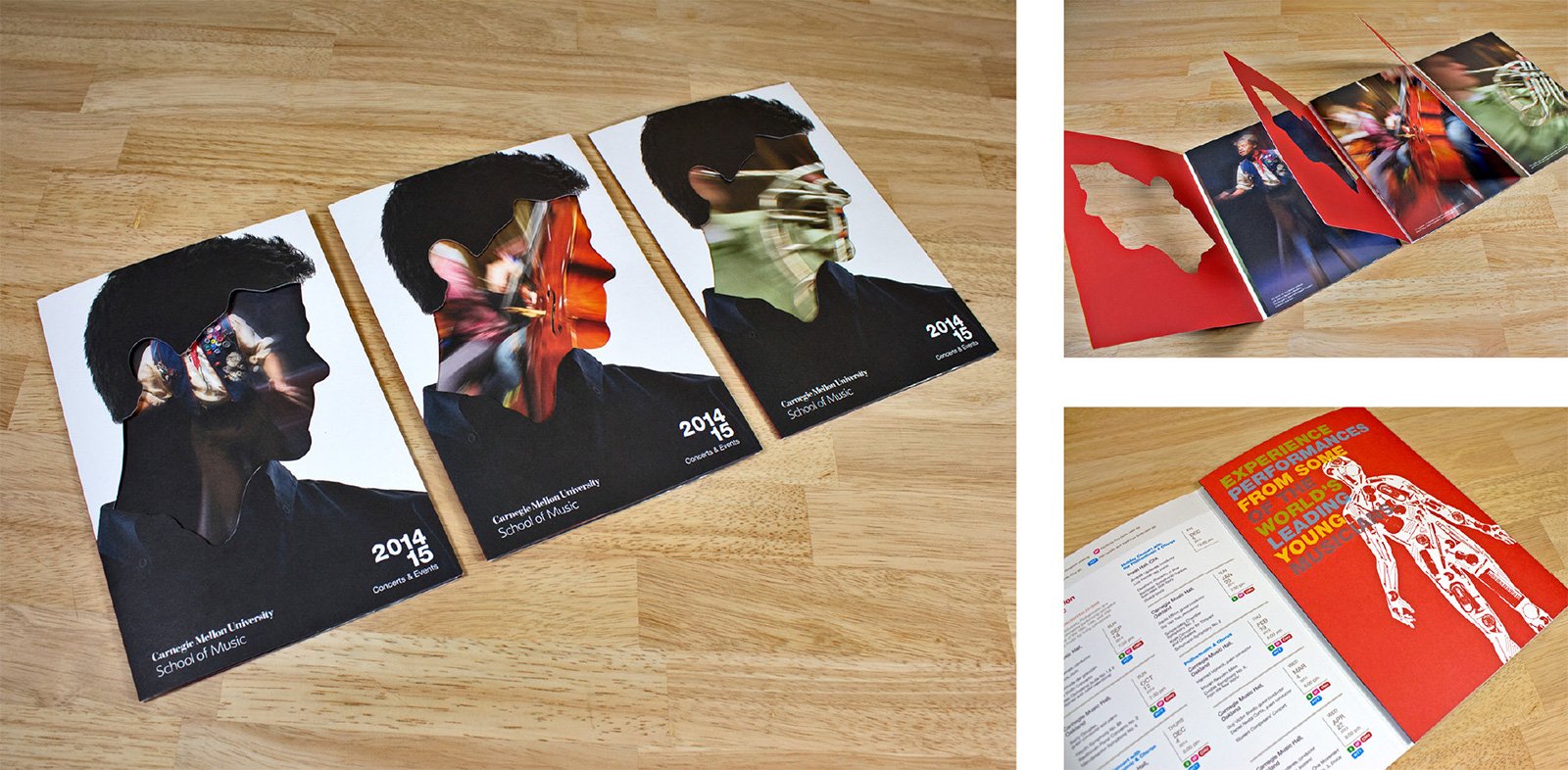 Sources:
https://www.walltowall.com/work/carnegie-mellon-school-of-drama
https://www.walltowall.com/news_posts/print-magazine-s-regional-design-annual-selects-carnegie-mellon-school-of-drama-and-india-in-focus